Industrial Internet of Things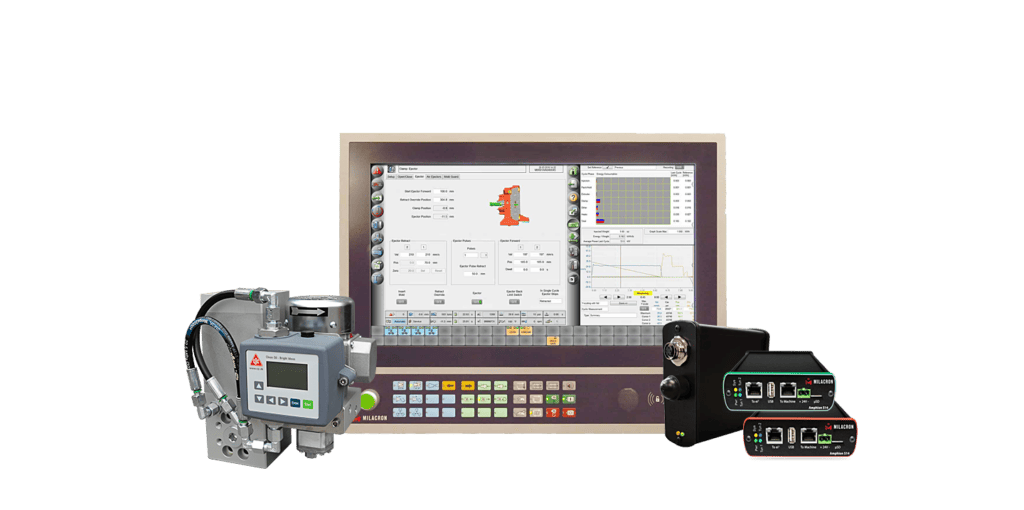 Industrial Internet of Things
Data-Driven Plastics Manufacturing
The Industrial Internet of Things (IIoT) turns machine data into valuable insights that give you unique intelligence on your current operations, manufacturing quality, and overall equipment effectiveness. IIoT uses interconnected machine sensors to gather real-time data. This machine data is collected, combined, and analyzed to help your team prevent or reduce inefficient Overall Equipment Effectiveness.
Milacron's IIOT helps you link your fleet of machines and auxiliary equipment in a single seamless network. The data collected from your network is anonymized and combined with data from similar systems to create a large data model for processing abilities and benchmarks to help you identify areas for process improvement.
You can customize our solutions to improve your reporting and maintenance processes. Our experienced process engineers and technicians work with you to understand your long-term goals and develop the right data solutions to optimize your existing processes. As an innovative world leader in plastic processing, Milacron delivers the next generation of manufacturing technology to increase your production and bottom line.
Real-Time Tracking
Secure Applications
Predictive Analytics
Improved Efficiency
Reduced Operating Costs
Your Partner in Plastics
Milacron transforms plastics into possibilities.
Contact us today to learn more about our complete plastic processing solutions.