Heat Transfer Solutions
Overview
Milacron offers a range of precise water and hot oil temperature control solutions, as well as mold hot runner controller solutions. Our line of heat transfer systems help optimize the performance of your machinery, increasing both productivity and profitability. 
Our line of temperature control systems include central cooling towers, central pump tank stations, central air-cooled or water-cooled chillers, portable air-cooled or water-cooled chillers, water mold temperature controllers, and mold hot runner controllers with full integration capability into the IMM controller. Our experienced process engineers can help design heat transfer solutions tailored to your production needs and sustainability goals.
Available In
North America
South America
Europe
Asia/Pacific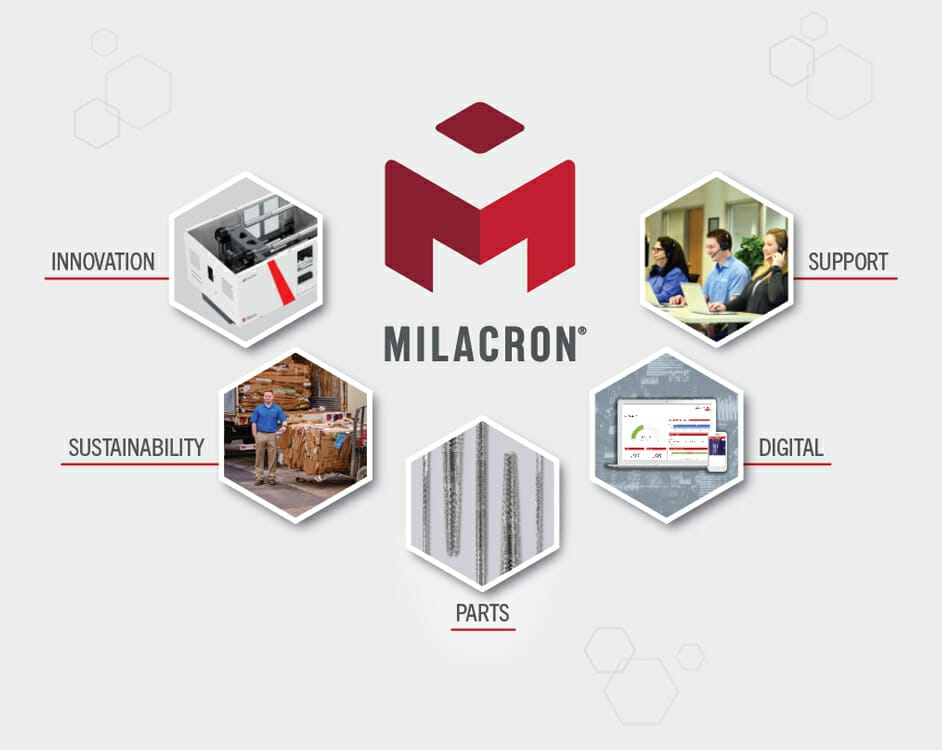 More than Machines
Milacron is the global leader in plastic processing solutions. We partner with our customers throughout the lifecycle of their equipment, helping them achieve their business goals. From sustainability consultation to training and advanced Industrial Internet of Things (IIoT) platforms, we focus on helping you leverage our industry-leading technology and talent to optimize your processes and maximize your production.
More than machines, Milacron is a partner that delivers possibilities.
Your Partner in Plastics
Milacron transforms plastics into possibilities.
Contact us today to learn more about our complete plastic processing solutions.
Downloads
Heat Transfer Solutions