OVERVIEW
The plastics processing industry has its own unique set of demands, from quality requirements to increasing production outputs. At Milacron, we offer customized material handling systems that match a broad range of needs. Our advanced designs and high-quality material management equipment allows for a manufacturing process that is consistent, quick and cost-efficient.
From bulk storage, surge bins, vacuum loading systems, color feeders, loaders and dryers, our material management systems provide the speed and efficiency you demand. Milacron's material management equipment and systems are specifically engineered and designed to save you time, streamline production and reduce operating costs.
Available In
North America
South America
Europe
Asia/Pacific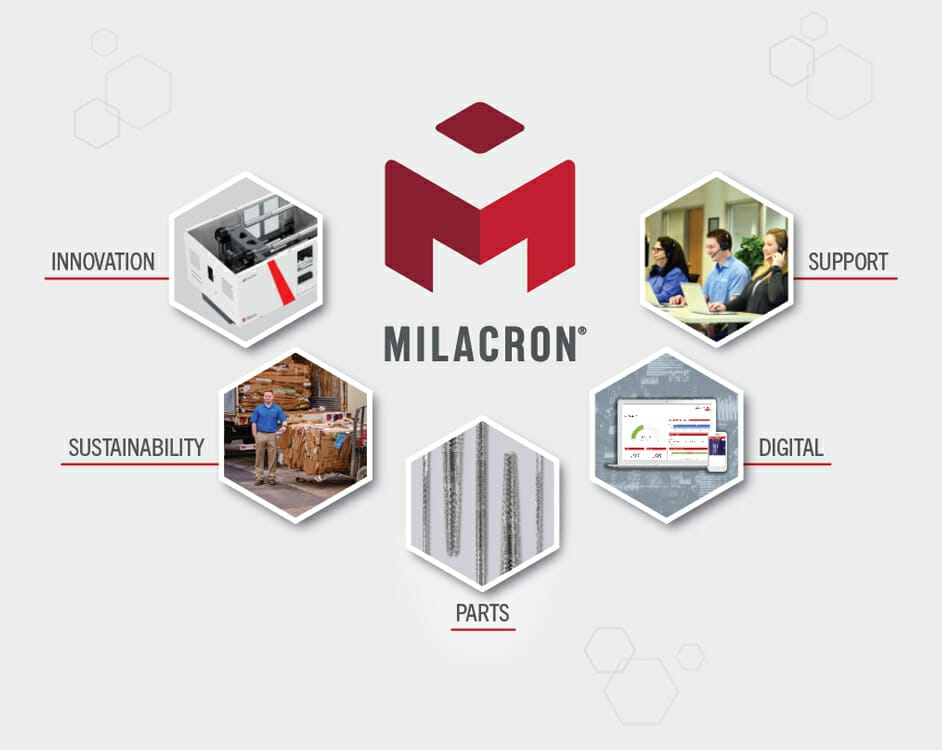 More than Machines
Milacron is the global leader in plastic processing solutions. We partner with our customers throughout the lifecycle of their equipment, helping them achieve their business goals. From sustainability consultation to training and advanced Industrial Internet of Things (IIoT) platforms, we focus on helping you leverage our industry-leading technology and talent to optimize your processes and maximize your production.
More than machines, Milacron is a partner that delivers possibilities.
Your Partner in Plastics
Milacron transforms plastics into possibilities.
Contact us today to learn more about our complete plastic processing solutions.
Downloads
Material Handling