M-Series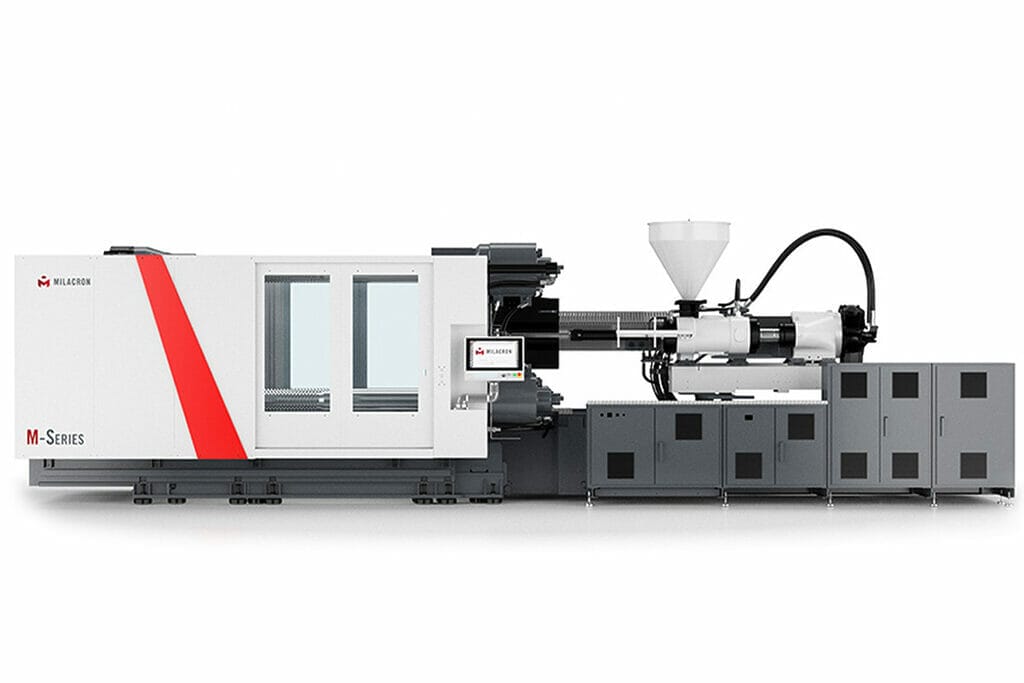 Overview
A next-generation machine in Milacron's fleet, the M-Series showcases cutting-edge two-platen technology and exceptional efficiency. 
The M-Series, powered by an energy-efficient FANUC servo-motor hydraulic system, is the gold standard in rugged reliability. The all-new mid-tonnage product line is designed for the demands of global automotive, houseware/appliances, construction, and similar molded parts with its enhanced machine specifications and performance.
The M-Series servo-hydraulic package delivers exceptional performance and energy savings.
600-1250 US
550-1100 Metric
Available Tonnage
Cutting Edge Two Platen Technology
Feature
Available In
Asia/Pacific
Europe
North America
South America
Additional Info
Designed for your bottom line, the M-Series is a workhorse built to perform. 
The bi-directional hydraulic pump is engineered for rapid pressure control while operating at a lower maintenance cost. The closed-loop system also improves cycle precision and repeatability. 
Leveraging the servo motors in combination with hydraulic components gives the M-Series exceptional repeatability with 45-60% less energy consumption over induction motor machines.
Features
The M-Series comes standard with features that increase efficiencies and decrease downtime. An improved clamp design provides a greaseless part drop area, precise alignment, and increased access to the ejection plate. The new mid-tonnage product line lower centerline promotes an ergonomic design allowing for improved access to mold area and ease of mold maintenance.
Developed with customer needs as a baseline, the M-Series also comes with a suite of optional features to meet your production environment.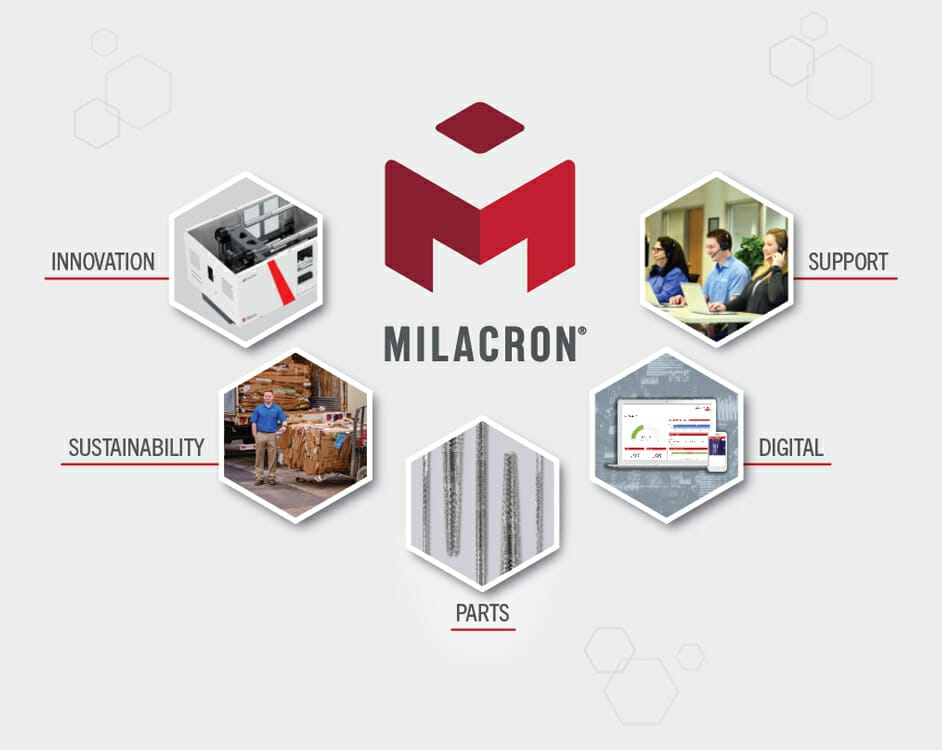 More than Machines
Milacron is the global leader in plastic processing solutions. We partner with our customers throughout the lifecycle of their equipment, helping them achieve their business goals. From sustainability consultation to training and advanced Industrial Internet of Things (IIoT) platforms, we focus on helping you leverage our industry-leading technology and talent to optimize your processes and maximize your production.
More than machines, Milacron is a partner that delivers possibilities.
Your Partner in Plastics
Milacron transforms plastics into possibilities.
Contact us today to learn more about our complete plastic processing solutions.
Downloads
M-Series